Managing Human Resources in the library and information context
The Marketing & Management Section and the Law Libraries Section of IFLA, in collaboration with ASTED, invite you to a two-day satellite meeting taking place at the University of Toronto, for conversations relating to library human resource management in the 21st century.
The library environment is currently undergoing profound changes driven by a variety of factors, including, technological, economic, socio-political, and educational developments. At the heart of these changes we find our most valuable resource, the personnel working in libraries. Human resource management is therefore at the forefront of many complex issues and opportunities, which need to be understood, debated, and deliberated upon, in order to strengthen our organizations and to find new and dynamic solutions to problems currently facing libraries. We invite you to engage in a rich exchange of ideas on innovative and forward looking approaches to library human resource management initiatives, programs, issues, and policies.
---
Keynote
Guy Berthiaume, Librarian and Archivist of Canada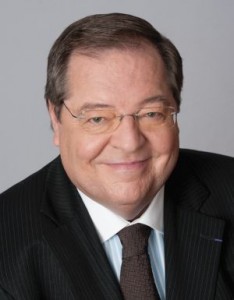 Many thanks to the program Committee who evaluated carefully the many proposals received which allowed the construction of that program:
Réjean Savard, Université de Montréal (Canada), Coordinator
Stephen ABRAM, Lighthouse Consulting and Federation of Ontario Public Libraries (Canada)
Martine ALLÈGRE. Grenoble École de management (France)
Lamia BADRA, Université de Clermont-Ferrand (France)
Émilie BARTHET, Université de Lyon 3 (France)
France BOUTHILLIER, McGill University (Québec-Canada)
Judy BROADY-PRESTON, Aberystwyth University (Wales-UK)
Alex BYRNE, New South Wales State Library (Australia)
Thomas CHAIMBAULT, École nationale supérieure des sciences de l'information et des bibliothèques (France)
Bernard DIONE, Université Cheikh Anta Diop (Sénégal)
Julie FILION, Réseau Biblio des Laurentides (Québec-Canada)
Loida GARCIA FEBO, Information New Wave (USA) and IFLA Governing Board
Dominique GAZO, Ville de Montréal (Québec-Canada)
Daniel GODON, Université du Québec en Outaouais (Québec-Canada)
Michel GORIN, Haute École de Gestion de Genève (Switzerland)
Louise GUILMETTE-LABORY, Consultante (Quebec-Canada)
Françoise HECQUARD, Consultante (France)
Christie KOONTZ, Florida State University (USA)
Ève LAGACÉ, Bibliothèques publiques du Québec (Quebec-Canada)
Dominique LAHARY, Commission Ressources humaines et formation de l'Association des Bibliothécaires de France (France)
Sueli MARA FERREIRA, University of Sao Paulo (Brazil)
Michael David MILLER, McGill University (Québec-Canada)
Marielle de MIRIBEL, Ville de Paris (France)
Amadou Anta SAMB, Université Cheikh Anta Diop (Sénégal)
Madelyn Rose SANFILIPPO, Indiana University – Bloomington (USA)
Bonnie SMITH, University of Florida (USA)
Nadia TEMMAR, École Supérieure de Banque (Algeria)
Leslie WEIR, Université d'Ottawa (Canada)
Ludmila N. ZAYTSEVA, Russian State Library (Russia)
---
Your Visit
Restaurants and accommodations.
---
Partners